Portuguese Water Dog Puppies For Sale Near Augusta, Maine
We sell and deliver puppies all over the country! Including in the Kennebec County area.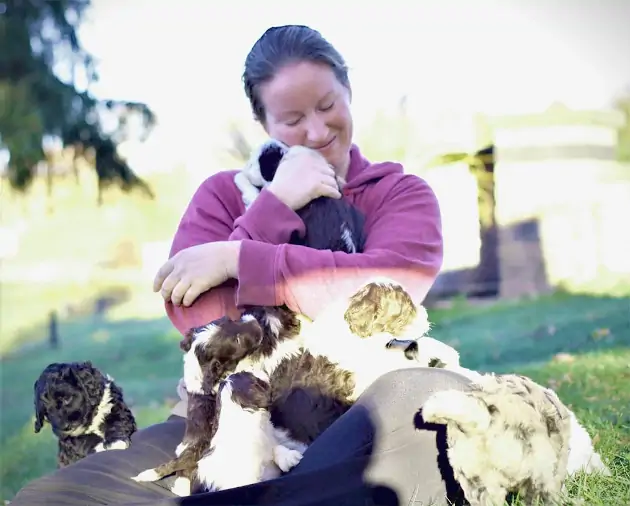 The Love We Have for Portuguese Water Dogs
At MyPortugueseWaterdog.com, we're truly captivated by Portuguese Water Dogs. Their intelligence, affectionate nature, and hypoallergenic coat are among the many reasons we hold them dear. Families, regardless of their size, find immense joy in the companionship of these dogs, thanks to their unwavering loyalty and a zest for life that is truly infectious. Their impressive adaptability, exceptional trainability, and unwavering dedication to their human families make these dogs a perfect match for any household, blending in seamlessly.

Having said that, the task of finding reputable breeders of Portuguese Water Dogs in the Augusta, Maine area can be quite daunting, as only a few distinguished breeders are available nationwide. That's exactly why we feel immense satisfaction in providing families in Augusta with our meticulously bred and lovingly raised Portuguese Water Dog puppies, ensuring they can welcome an amazing companion into their homes without any compromises.
Some Of Our Adorable Puppies!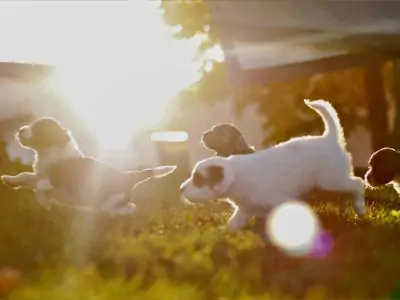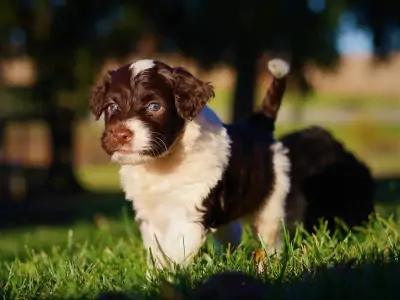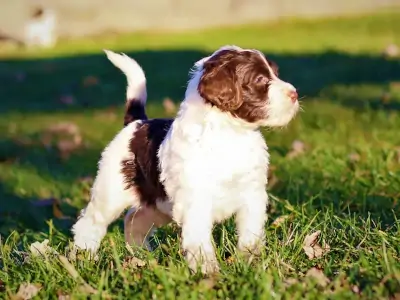 Discover What Makes Our Dogs Truly Exceptional
Myportuguesewaterdog.com stands out because of our relentless pursuit of breeding the industry's finest Portuguese Water Dogs that we are known for. We firmly believe in excellence, which begins with genetic testing on all our adult dogs, safeguarding the bloodline and health of our precious puppies. Going the extra mile in caring for our puppies is second nature to us, as we raise them in our loving home, where we provide around-the-clock attention and nurturing. We provide ENS (Early Neurological Stimulation) to all of our puppies. Early dewclaw removal and initiation of potty training also set the foundation for the puppy to have a lifetime of good habits.

We make it a priority to ensure our puppies receive ample socialization and have access to a generous yard where they can engage in playful interactions with other dogs, thus developing their muscles and agility. Prospective puppy families are cordially invited to visit our home, where they can experience the values we hold dear—transparency, honesty, and integrity—up close and personal. For us, every puppy adoption signifies the beginning of a lifelong friendship with our puppy clients. We hold the friendships we forge with our puppies' new families in high regard, finding great delight in staying connected and seeing the dogs' lives as they journey through life. Your peace of mind is our utmost priority, which is why every puppy leaving our care is accompanied by their first set of vaccinations and has undergone a comprehensive vet check. This guarantees that you bring home a Portuguese Water Dog who is not only healthy but also well-adjusted and ready to become a cherished family member.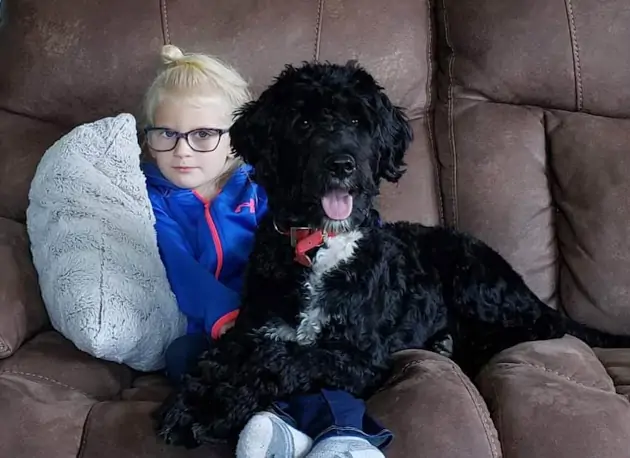 Our Beautiful Puppy Parents!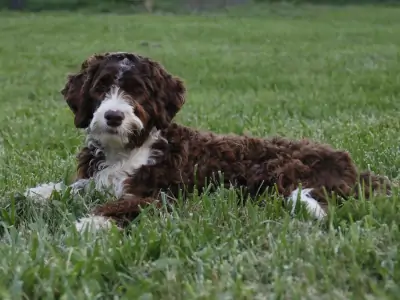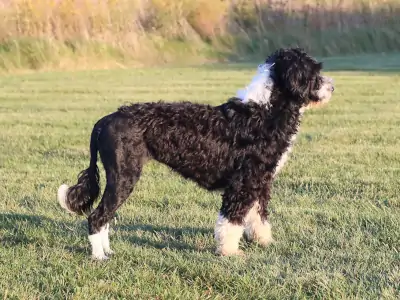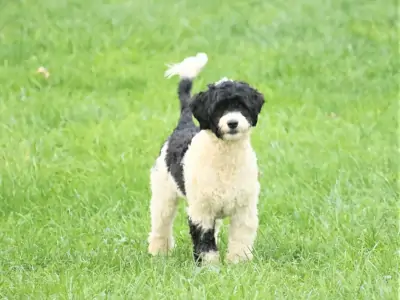 Hear What past Families Had To Say
Zoe aka Cupcake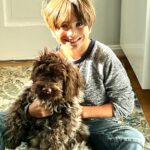 She is an Amazing Family dog. We love her sooooo Much!!! We truly feel so blessed to haveRead more "Zoe aka Cupcake"
Cathy
Our baby loves our Portuguese Water Dogs!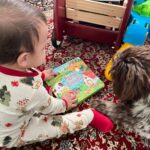 So gentle and absolutely adorable together! We love seeing our Portuguese Water Dogs loving on ourRead more "Our baby loves our Portuguese Water Dogs!"
Cupcake
Catty
Update on ( Dakota) He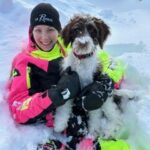 Update on ( Dakota) He is doing great! He's now 20 pound and love people! We play in the snow
…
Update on ( Dakota)
He is doing great! He's now 20 pound and love people!
We play in the snow a lot with him and he now know some tricks!
We are really happy with him, he even come with me at work so he practically never alone!
There is a couple pictures of him.
Mathieu Samuel
Frequently Asked Questions
Other Places Around Augusta, Maine Where we sell Puppies.
Bar Harbor, ME
Fairfield, ME
Farmington, ME
Gardiner, ME
Oakland, ME
Rockland, ME
Skowhegan, ME
Waterville, ME
Winslow, ME
Winthrop, ME
FIND THE PERFECT PORTUGUESE WATER DOG PUPPY
If you're ready to find the perfect companion then check out our Portuguese Water Dog Puppies ready to adopt and come home with you. We'll even arrange delivery if you if you like… ©2023 My Portuguese Water Dog. All rights reserved