Portuguese Water Dog Puppies For Sale Near New Castle, New York
We sell and deliver puppies all over the country! Including in the Westchester County area.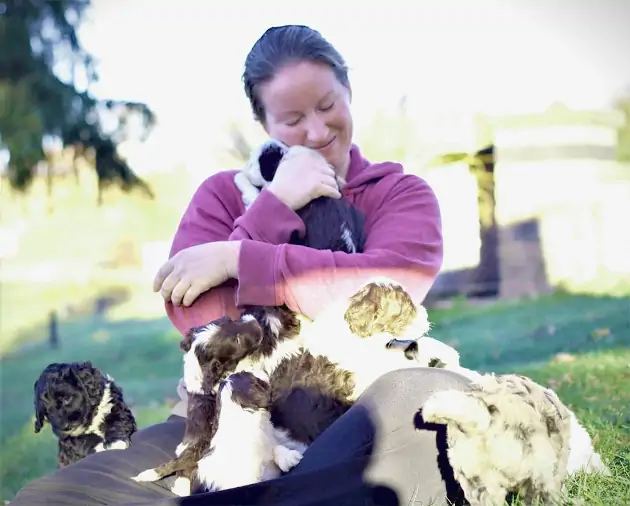 The Love We Have for Portuguese Water Dogs
At MyPortugueseWaterdog.com, we're truly captivated by Portuguese Water Dogs. Their intelligence, affectionate nature, and hypoallergenic coat are among the many reasons we hold them dear. These dogs possess an incredible enthusiasm for life, coupled with unwavering loyalty and a playful demeanor, which makes them exceptional companions for families of any size. Their adaptability, exceptional trainability, and unwavering devotion to their human families have made these dogs highly sought-after, as they effortlessly become part of any household.

However, it should be noted that finding reputable breeders of Portuguese Water Dogs in the New Castle, New York area can be an exhausting task, considering the limited number of quality breeders spread across the country. This is the precise motivation behind our sense of pride as we offer our selectively bred and home-raised Portuguese Water Dog puppies to families in New Castle. We are committed to providing them with unmatched companionship without any compromises.
Some Of Our Adorable Puppies!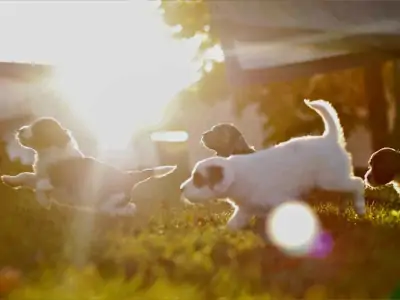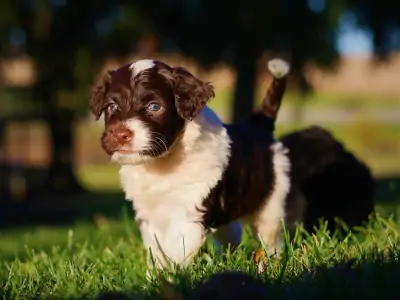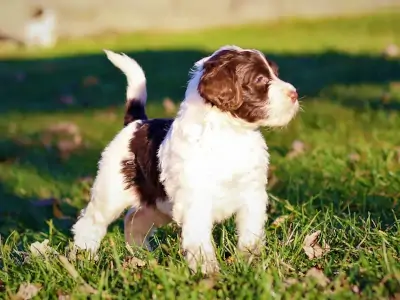 Discover What Makes Our Dogs Truly Exceptional
Myportuguesewaterdog.com stands out because of our relentless pursuit of breeding the industry's finest Portuguese Water Dogs that we are known for. At the core of our dedication to excellence is the thorough genetic testing of all our adult dogs, securing a strong and healthy lineage for our beloved puppies. Our devotion to our puppies is unmatched and is reflected in our loving home environment where they are raised, receiving constant care and attention without exception. Providing the best care for our puppies involves the incorporation of Early Neurological Stimulation (ENS). Additionally, we prioritize early dewclaw removal and initiate potty training, setting the stage for a lifetime of good habits.

We prioritize providing our puppies with abundant socialization opportunities and a large yard to explore, allowing them to engage in playful interactions with other dogs and develop their muscles and agility. Prospective families are warmly welcomed to visit our home and puppies, where they can personally witness our steadfast commitment to transparency, honesty, and integrity. To us, each adoption carries profound importance as it represents the start of an enduring bond, going well beyond a mere transaction. The bonds we form with our puppies' new families are deeply cherished, and we take immense joy in staying connected and involved in the dogs' lives as they grow. Be at ease knowing that each puppy has been administered their initial vaccinations and undergone a meticulous veterinary assessment. This guarantees that you bring home a happy, healthy Portuguese Water Dog who will be cherished as a beloved family member.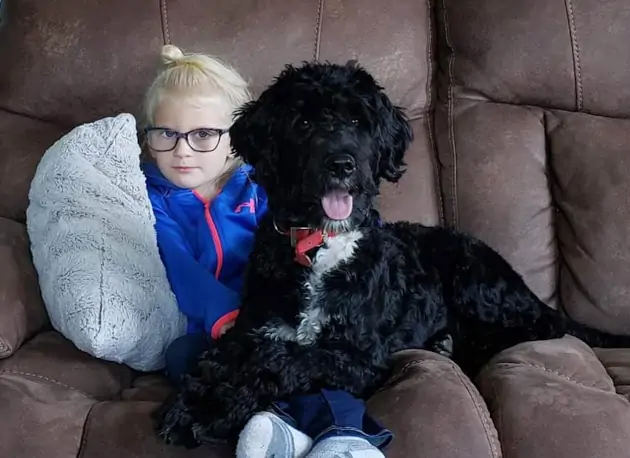 Our Beautiful Puppy Parents!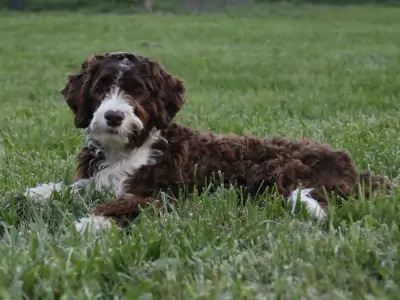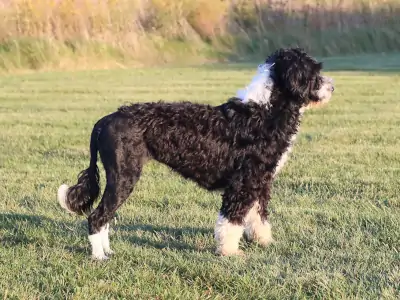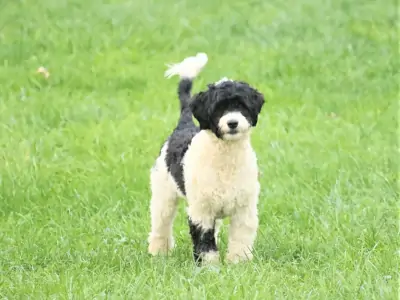 Hear What past Families Had To Say
Zoe aka Cupcake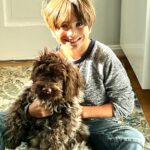 She is an Amazing Family dog. We love her sooooo Much!!! We truly feel so blessed to haveRead more "Zoe aka Cupcake"
Cathy
Our baby loves our Portuguese Water Dogs!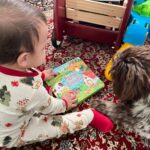 So gentle and absolutely adorable together! We love seeing our Portuguese Water Dogs loving on ourRead more "Our baby loves our Portuguese Water Dogs!"
Cupcake
Catty
Update on ( Dakota) He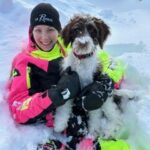 Update on ( Dakota) He is doing great! He's now 20 pound and love people! We play in the snow
…
Update on ( Dakota)
He is doing great! He's now 20 pound and love people!
We play in the snow a lot with him and he now know some tricks!
We are really happy with him, he even come with me at work so he practically never alone!
There is a couple pictures of him.
Mathieu Samuel
Frequently Asked Questions
Other Places Around New Castle, New York Where we sell Puppies.
Armonk, NY
Bedford, NY
Coeymans, NY
Colonie, NY
Greenfield, NY
Lake Carmel, NY
Mount Kisco, NY
Mount Kisco, NY
North Castle, NY
Scotia, NY
FIND THE PERFECT PORTUGUESE WATER DOG PUPPY
If you're ready to find the perfect companion then check out our Portuguese Water Dog Puppies ready to adopt and come home with you. We'll even arrange delivery if you if you like… ©2023 My Portuguese Water Dog. All rights reserved